Providence, RI
(401) 578-4847
1205 Westminister St.
Brazilian Jui Jitsu Classes
In Brazilian Jiu Jitsu classes, students learn and drill advanced ground-fighting and grappling techniques and attacks. These classes use conceptual teaching, where beginners learn fundamentals and advanced students improve their technique. This is a BJJ Gi class.
Tiny Tigers
Tiny Tigers Brazilian Jiu Jitsu is the perfect class for your little ones! Students learn foundational techniques and movements that build strong BJJ skills. Emphasis is placed on team building and mutual respect and discipline in an encouraging and fun learning environment. Students are accepted as early as 3 years old. This is a BJJ Gi class.
Kickboxing 101
Kickboxing Fundamentals is a class where students will learn the basics of striking. The principals of punching, kicking, kneeing and elbowing will be taught. The students will also be instructed on how to understand range and how to adjust their footwork based on the size of their opponent.
Muay Thai Strategies
Students train in stand-up striking and clinching techniques, with striking including fists, elbows, knees, and shins to develop full-contact fighting abilities. Students do a lot of shadow boxing and work on the heavy punching bag. When ready, students have the opportunity to practice full contact sparring that allows the use of striking, kicking, and stand up grappling techniques.
Brazilian Jiu-Jitsu
BRAZILIAN JIU JITSU for Rhode Island
Rhode Islands premier Brazilian Jiu Jitsu School, Team Santos Fighting Academy is Rhode Island's oldest and longest continually operating mixed martial arts (MMA) school. Featuring classes in Brazilian Jiu-Jitsu (BJJ), Muay Thai Kickboxing, and Mixed Martial Arts for beginner to advanced levels.

Private intro classes are also available for $20 each. Sign up for a free class to get a taste of our instruction and learn the basics of Mixed Martial Arts: Brazilian Jiu-Jitsu and Muay Thai Kickboxing.

Students may choose to focus on one sport (just BJJ) or all three. We also offer a martial arts curriculum for kids 3-13 with classes four days a week. Coach Mat Santos is a BJJ black belt under Tim Burrill and has a prestigious career in grappling.
Instructors

Mat Santos
Owner/Head Instructor
3rd degree BB Teaches GI & No Gi

Keith, Black Belt under Mat Santos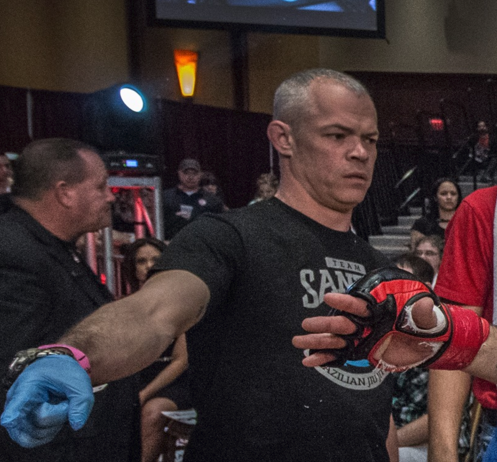 George Thibault
Gi/Kids/Muay Thai Instructor
George, brown belt under Mat Santos teaches Gi classes, Kids classes as well as Muay Thai!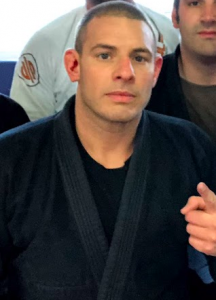 Stephen Volpe
Morning Class Instructor and Purple Belt under Mat Santos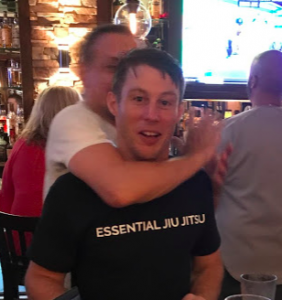 David Lefort
Beginners Class and Purple Belt under Mat Santos
What's Happening

Me and this hunk of a fella named Nate LaMotte are gonna fight to the death this Saturday (or until someone's feelings get hurt) I'm running out of tickets! If you want to go please let me know. Tickets are first come first served! I also want to give a shout to my sponsors Sean Larkin from Troop Pvd and Read more about Mat Santos to compete at Mohegan Sun to kick off 2018[…]

Pics-Team Santos members killed it at Cage Titans

Pics of Team Santos fighters who took to the ring in southern Rhode Island      
Previous
Next